Bleeding Ink by Brooke Hampton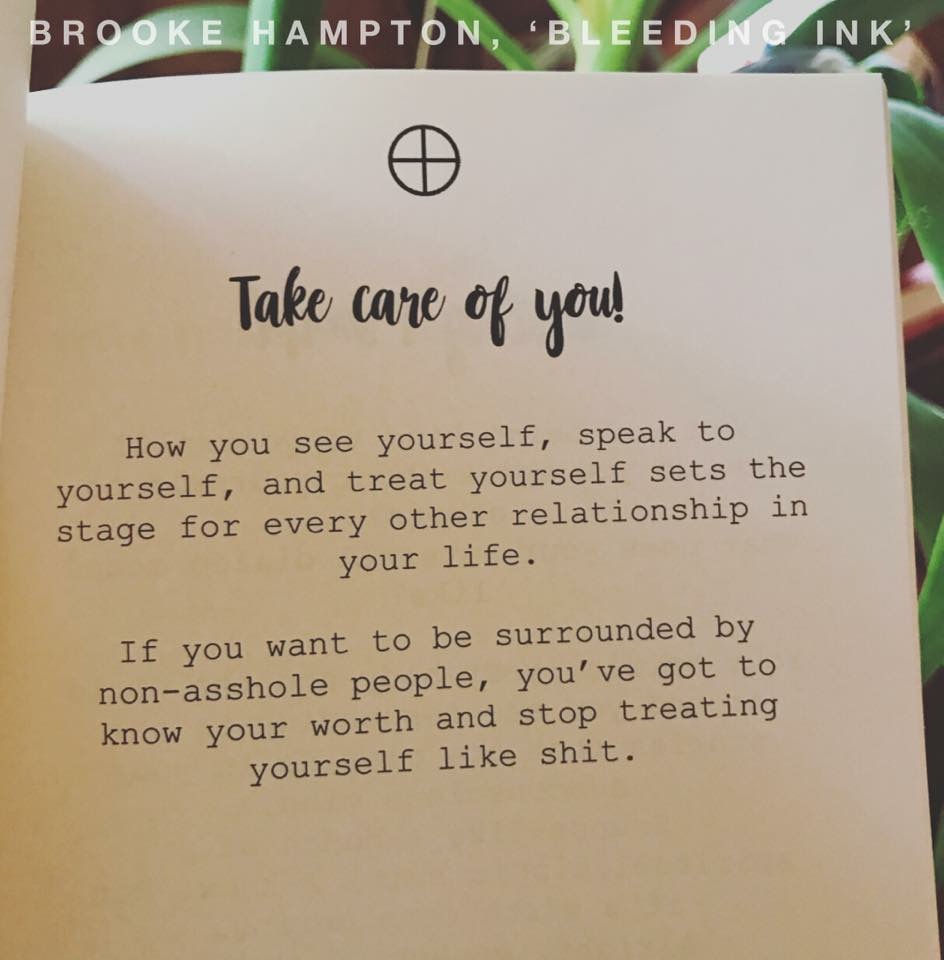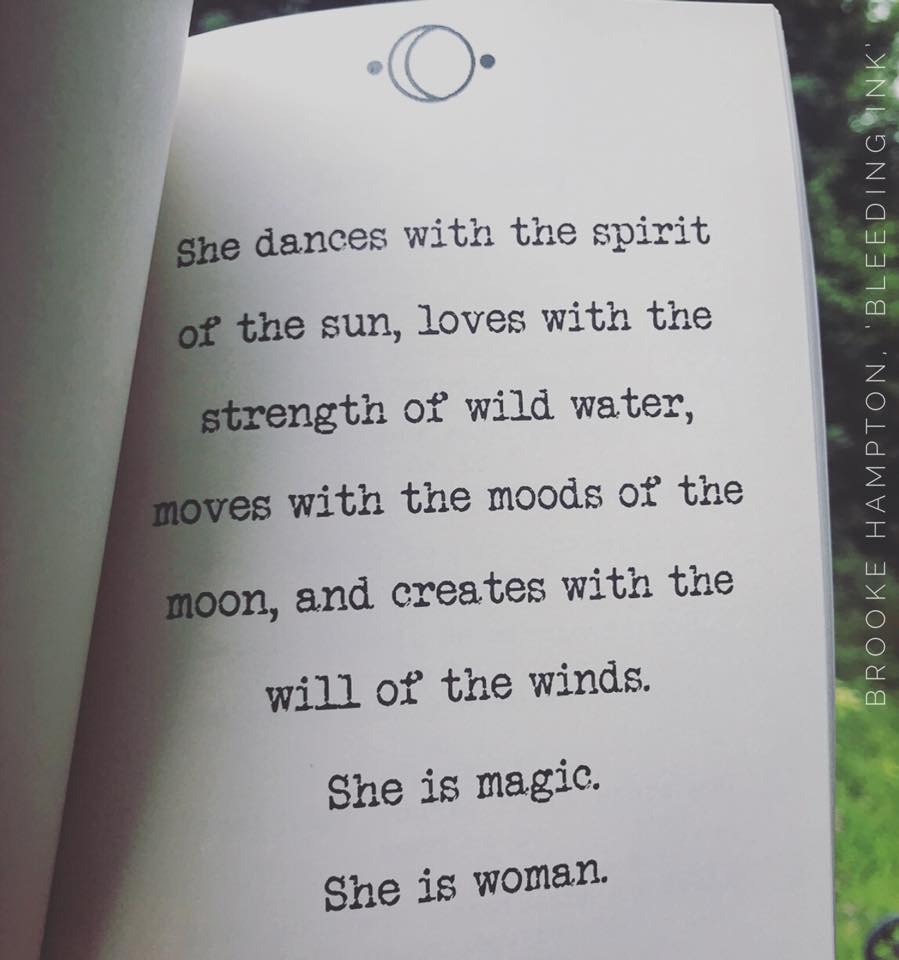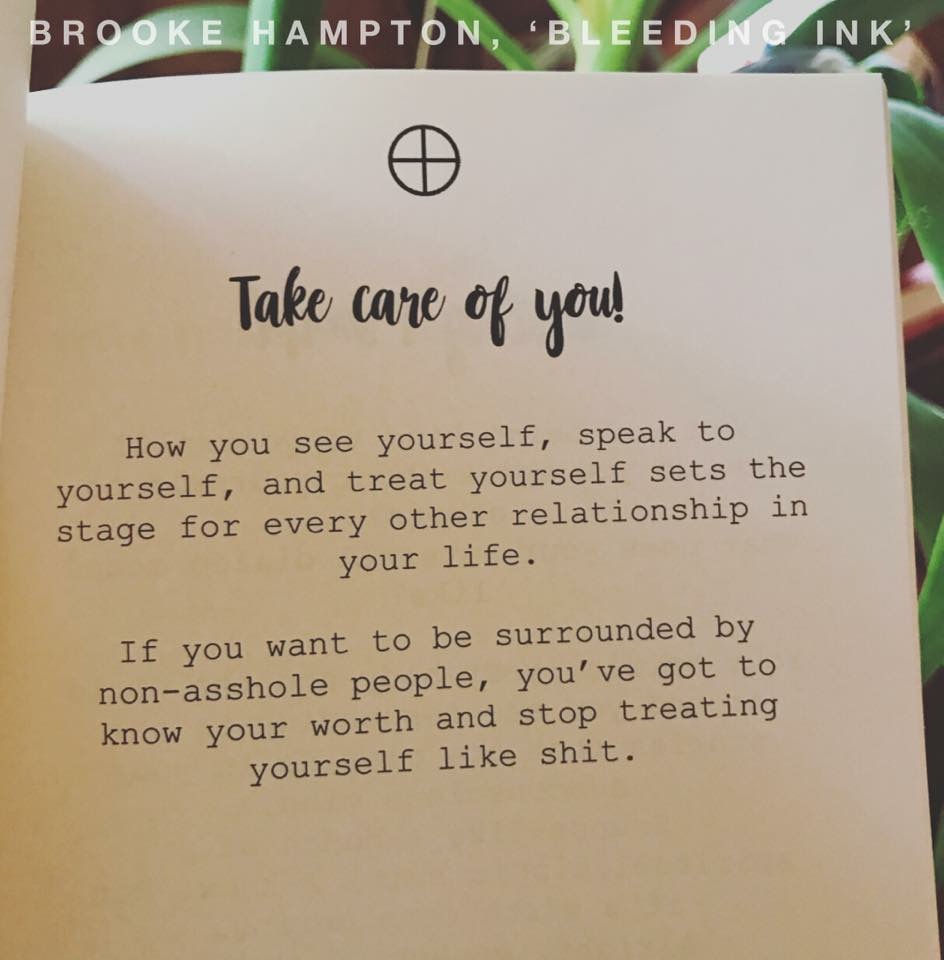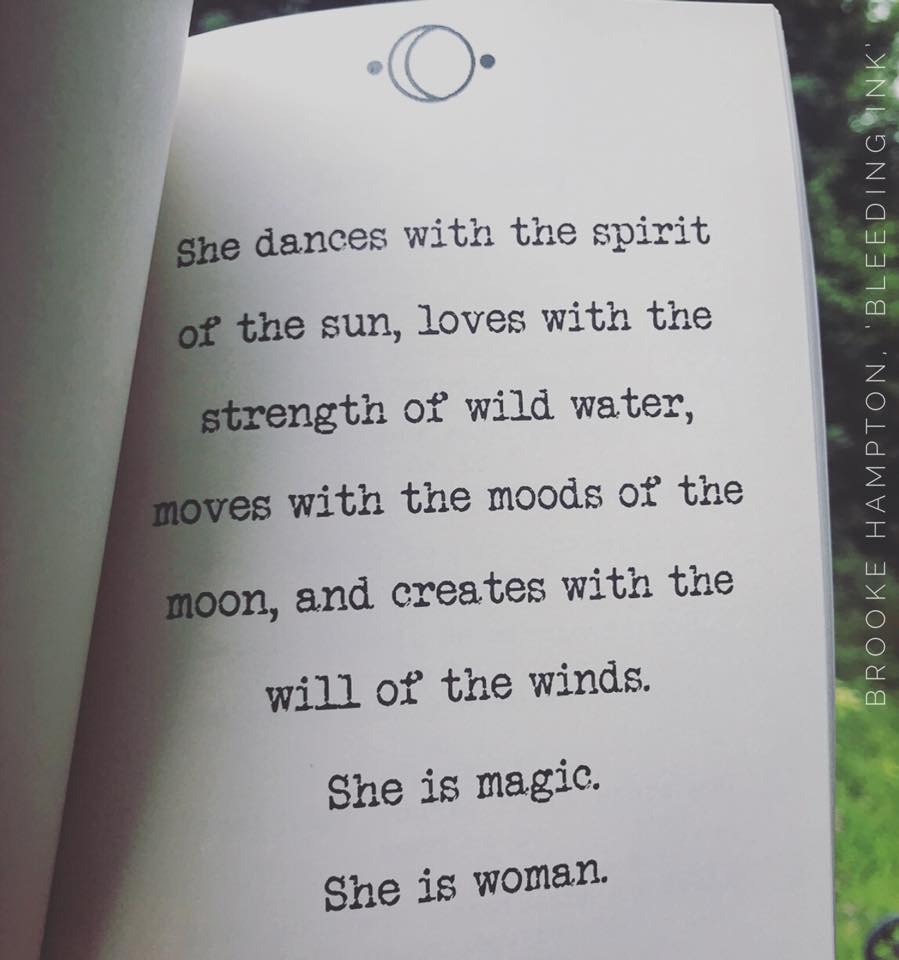 Bleeding Ink by Brooke Hampton
Bleeding ink is filled with the telling of my own personal experience and struggle in finding the courage to be myself in this world. I wrote about love and truth and finding the power to rise above my fear.
I sat down and bled ink on blank paper with the hope that it would encourage other wild souls to be the most authentic version of themselves.
This book is me on paper.
Bleeding ink is the story of my rising and it also includes writing prompts and journaling space for you to write the story of your own rising.
Sincerely,
a dirty mouthed girl bleeding ink by the light of the moon