Flower-child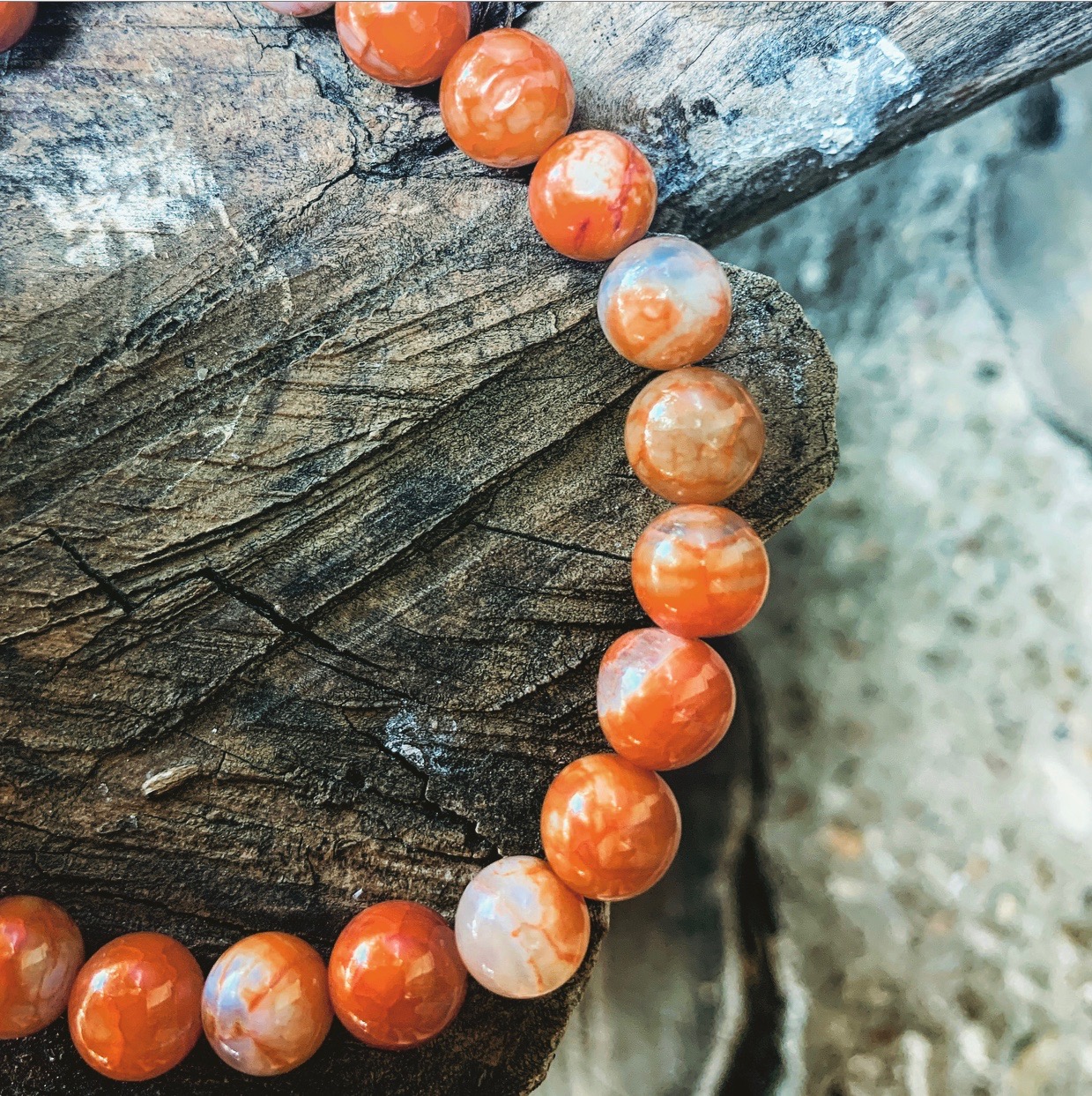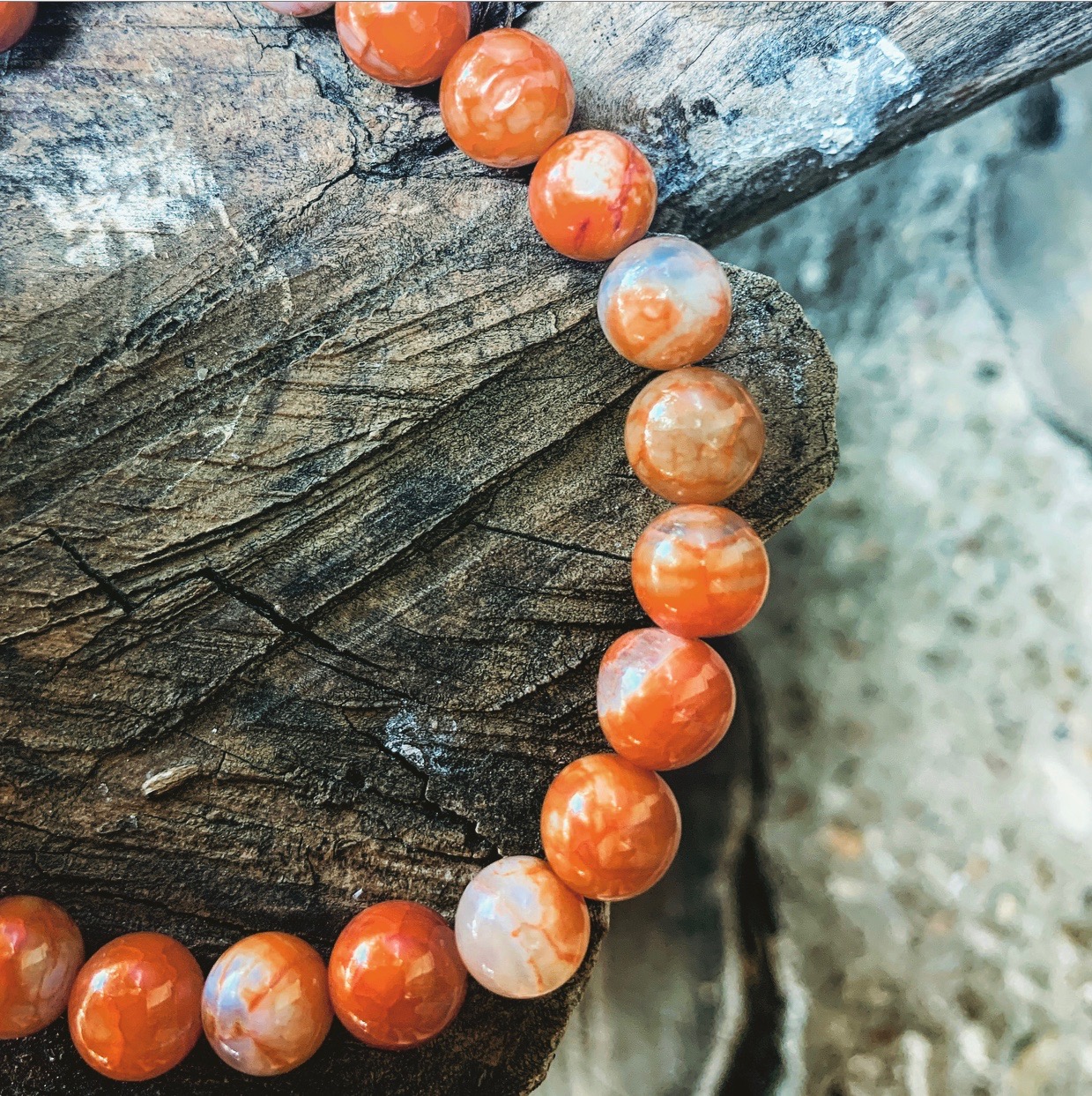 sold out
Flower-child
Fire Agate helps manifest Divine guidance through action, and assists one in taking decisive action in unclear circumstances. It increases passion, emotions, and reconnection to one's deepest desires, and provides the courage to take risks to fulfill our dreams.
Fire Agate can stimulate sexual and physical energy, increasing stamina and circulation, and is helpful in treating sexual imbalances, including impotence or fear of sexual intimacy.
A stone of creativity and expression, Fire Agate is particularly helpful in overcoming artistic blocks of all kinds.
Fire Agate protects home and family if placed on an outside sill. In the workplace, it is a crystal of ambition and high achievement. As a support stone, Fire Agate is a safeguard over water for airplane and airline workers, and ensures protection around high energy for electricians.
Agate promotes inner stability, composure, and maturity. Its warm, protective properties encourage security and self-confidence.

I believe in jewelry with a purpose. I wear raw stones because they protect me, ground me and inspire me. They lend me creatively and magic! I've worn these stone bracelets ever since I had kids because they take a beating well lol
My daughters, Niyah and Alayna will be making these bracelets for the shop now. They will be made with love, smudged and the sent to your home to go with you on your next adventure! Enjoy!